Sanitary series drum motors
SSV Sanitary Drum Motors are manufactured to drive flat or modular conveyor belts where hygiene and food safety is of the utmost importance. These USDA approved drum motors with an all 316L stainless steel construction, are the ideal material choice for food, pharmaceutical and medical conveyor systems. The Van der Graaf SSV Sanitary Drum Motor can withstand washdown pressure up to 3,000 psi.
The drum motor is a one-component conveyor drive. The electric motor and the gear reducer have been designed to fit inside the conveyor head roller, hermetically sealed and bathed in oil, with all vital components protected from the plant operational environment. The all enclosed design, with no rotating parts outside of the conveyor frame, eliminates the maintenance required on conventional exposed conveyor drives and increases operator safety.
The Van der Graaf all Stainless Steel, USDA approved, Sanitary Handling Antimicrobial Series (SSV) Drum Motor design is able to withstand up to 3,000 psi pressure washdowns, which can be performed without the hassle of shielding sensitive components, as there are no external parts to protect compared to conventional exposed conveyor drives. Frequent and direct washdowns of these sanitary drum motors help eliminate bacteria such as e-coli and listeria contamination.
SSV series drum motors accomodates drive sprockets and full face profile lagging for driving modular plastic and thermoplastic type belting.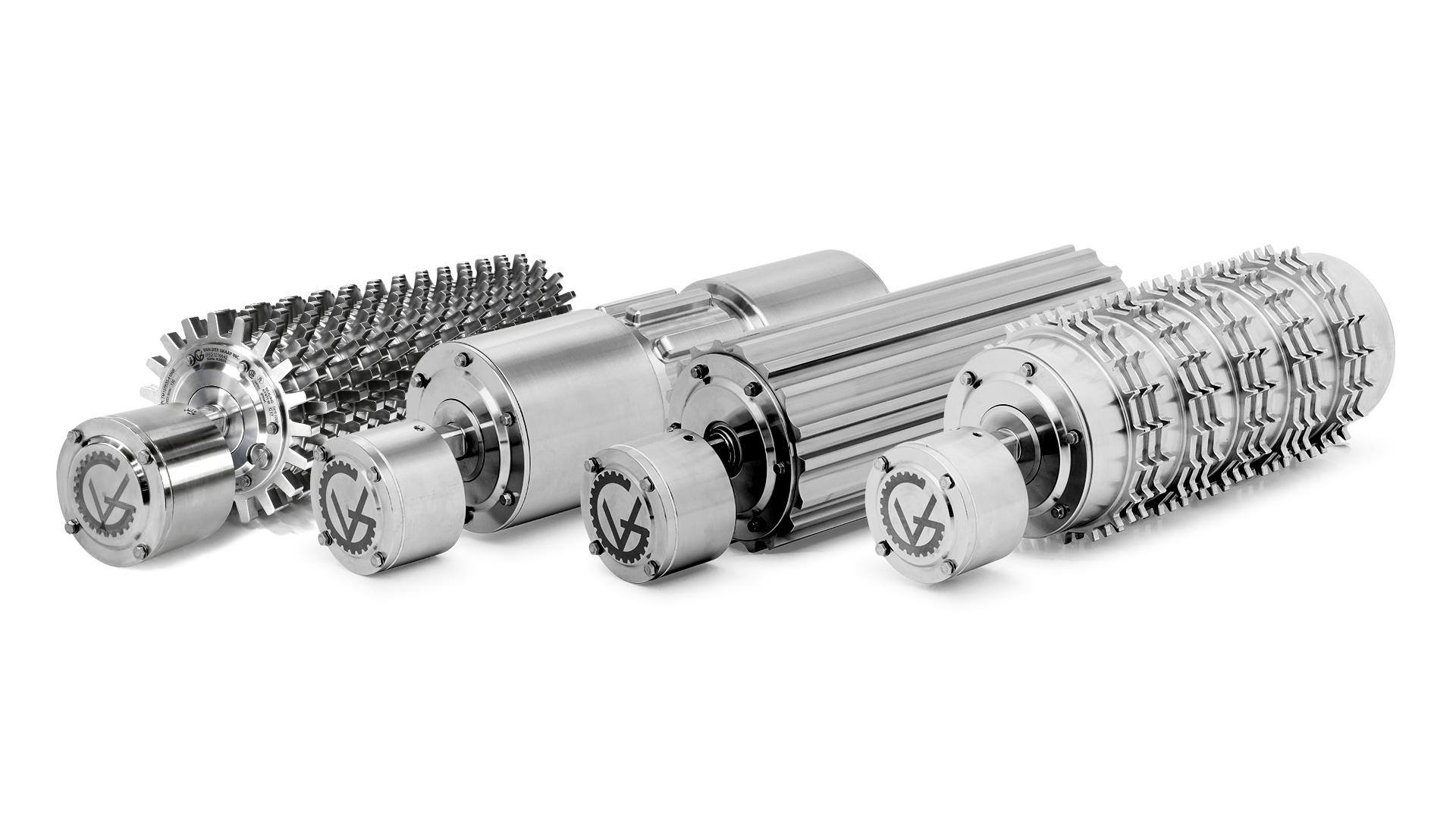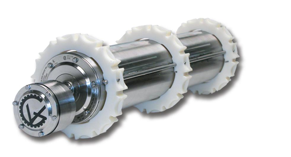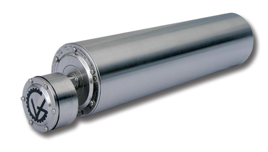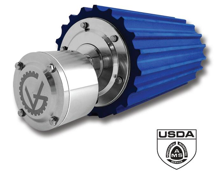 Engineered Specifically for Food Processing Conveyors Requiring Routine Cleaning Using High Pressure Washdowns.
The exterior shell, hex bolts and junction box of the SSV Sanitary Series drum motors, are constructed in 316L  stainless steel, exceeding USDA and FDA requirements for hygienic materials.
The SSV design drum motor is built with a unique labyrinth sealing system that prevent water, chemicals and other contaminants from penetrating the inner components of the motor ensuring the motors continue to run trouble-free even after continuous washdowns.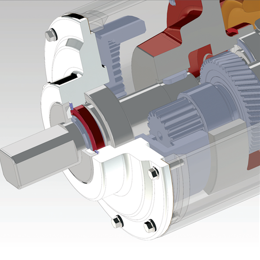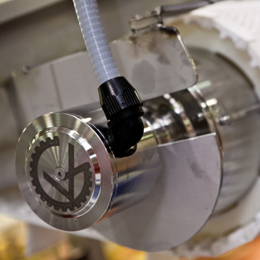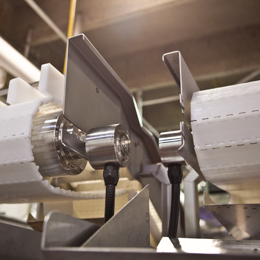 Other Benefits Include:
No external moving parts increases operator safety
Compact single unit design enhances space utilization
96% mechanical efficiency reduces energy costs
No maintenance reduces operating costs
Oil change after 50 000 hours of use
SSV Sanitary Series Drum Motors:
Diameters: 4.0, 4.5, 5.0, 6.5 & 8.5 inches
HP Range: 0.13 à 7.5 horsepower
Speeds from: 1.8 à 1369 ft/min (fixed speeds)